A word from the organizer

Concentration and silence ruled at the Espace Panacelle, Guillestre during the last weekend of August where 20 players from around Europe and New Zealand gathered to contest the 9th World Tantrix Open.

Before the celebral challenge, many players joined one of various mountain activities on offer. These included paragliding in the skies of Guillestre (one brave Tantrix Agent), vertical dramas on the local Via Ferratas, not to mention alpine tunnel ebiking - its a thing!

Neither should we probably mention the marmotte hunt gone wrong. Who knew it's now illegal to feed tame, hungry mammals. And with the French Gendarmes co-operating with a continental wide search as we speak, we better not publish any names and nationalities either...

Guillestre really turned on the weather and the entertainment - co-hosting both Tantrix and the Potes de Marmottes Festival. Many players tried their hand at explaining Tantrix to the general public - and to the marmottes. Perhaps the latter understood the rules better in the end!

However, it was the players themselves who made the largest sacrifice - some travelling for multiple days across Europe just to arrive in this remote spot. Budapest-Munich-Paris-Guillestre in the case of one Hungarian family. Below are some snapshots from the event.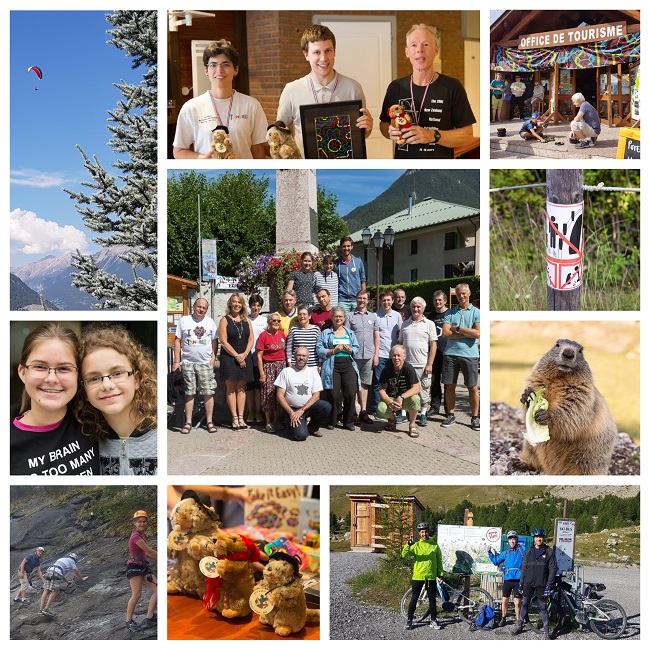 To further commemorate the 30th Anniversary, a special one-off competition was created using 30 randomly chosen tiles. 16 players competed in this modified Tantrix tournament with a straight knockout format. The final came down to Niklas vs Jeedee, with Jeedee the winner. Congrats! And of course huge congratulations to Niklas for winning his 5th title! Can he make it 6 out of 10 in Amsterdam next year?

Finally, big thanks to the French players for helping at the demo, to Rick for being his immutable self and help behind the scenes, to Blick and Leslie for coming early, to Monica for turning prize giving into an artform, to Ben for listening to Mike's political opinions and unsought dietary advice, to Hendri for the photos, to JeeDee for orchestrating Trouble's appearance and to everybody else for just being there!