The Inventor - Mike McManaway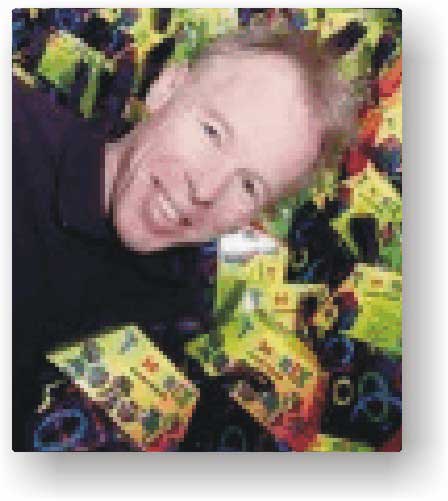 Mike grew up in New Zealand. While studying to become a Geologist, he became addicted to Backgammon, competing in international tournaments and winning the New Zealand Backgammon title in 1986. He then worked briefly for IBM's marketing division before opening a small chain of specialist game and puzzle shops called "Mind Games". Tantrix originated as a two-player cardboard game, invented and made in Chile while Mike was recovering from a climbing accident.

Mike's other passions include paragliding, a sport where modified parachutes allow pilots to fly cross country using thermal updrafts. His most memorable flight was in Spain, taking off near the town of Piedrahita and flying 178km, which was for a while, the furthest distance flown by any kiwi pilot. Piedrahita is also where he met his partner Britta Steude.

After their Paragliding career, Mike and Bitta became devoted cavers exploring the underground marble around their home in Golden Bay. However, life has turned full circle, and now after years of extreme adventure, they enjoy the relatively tamer activity of sport climbing. Mike's goal to climb French grade 8a, is as yet unfullfilled.

Of course both are very keen Tantrix players, competing each year in Online and Table Tournaments around the world. In 2007, after ten years of constant trying, Mike finally won the online Championship. Success in the World Table Open continues to elude him however, with his best result so far in Sweden in 2013. Watch this space!