A Short History of World Opens

The first World Open was organised back in 2009 by Tantrix UK (Steven and Julia) and held at the Edinburgh University Halls. An unexpected 45 players turned up, including 5 non-europeans who travelled from Israel, New Zealand and the USA. After an interesting tournament format which has since been abandoned, 19-year old Niklas Andersson from Sweden emerged the winner, with Blick from Hungary the runner up.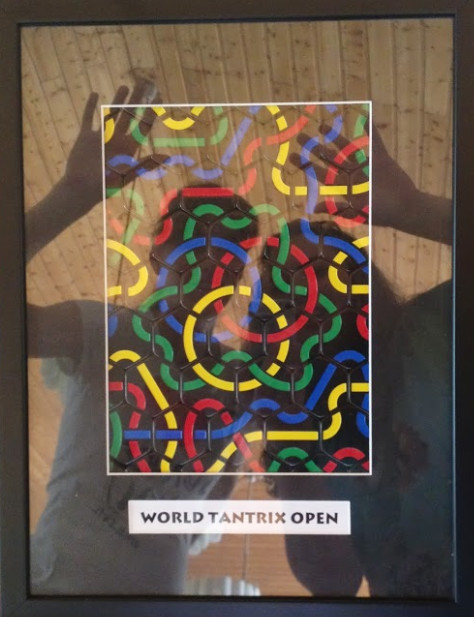 There has been a World Open every subsequent year since, except for 2012 which was skipped for reasons lost in time. Now with 10 WTO's completed, it seems a good opportunity to report on a few statistics. The 10 events have never been repeated in the same city, but there have been 3 country repeats: Hungary, France and the Netherlands. Soon to be more with Sweden in 2020, and Germany in 2021.

A total of 132 different people have been playing in WTO's over the years. The average number of players per event is 37, with the highest attendance in Germany 2014 (50 players) and the least in Guillestre 2018 (20 players).

Leslie, Ben, Niklas and Kcina have been at every single event! Mike, Lennart, Vincent and Monica have skipped one each, Britta and Blick have skipped two. Niklas has won an amazing 5 times, and one win apiece to each of: Mizo, Monica, Typo, Zormac and Britta.

Averaging the results of regular players generates some interesting numbers:



Niklas's long term average is placing 3rd (3.0 to be exact) but his overall average would have been so much higher, if not for a rogue 12th place in Germany in 2014. Blick's average of 3.4 is the next best result, he often came 2nd; his lowest result was 7th in France in 2018.

All the other regulars are a long way back: Mike, Ben and Lennart averaging 12th place. Notably Vincent with an average of 17 has been consistently improving each year.