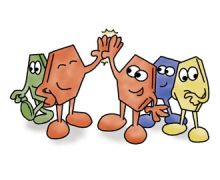 Thanks from the Inventor

Rarely does a strategy game evolve over so much time with input from so many people. It is a real pleasure to acknowledge some of the many friends who have contributed to the development of Tantrix for over 20 years.

First my parents who introduced regular family evenings of Monopoly and Mahjong from an early age. Thanks to John Rogers who finally managed to pass on his enthusiasm for Backgammon, and the addicts of the Wellington Backgammon Club who turned enthusiasm into passion.

Robin Brown my original business partner in setting up the Mind Games shops. Hildres Diaz and Patricio Torres for their help and dedication during the production of the first "hand made" edition in 1988 in Chile. David Smith whose game Trax inspired the "forced move" concept so crucial to Tantrix play.

Stuart Landsborough and his amazing "Puzzling World" in Wanaka, New Zealand. Stuart and his team have been demonstrating Tantrix to all comers for many years and their early confidence in Tantrix no doubt kept us going through the development stages.

Laurent and Fabienne Berguin who talked us into "going international". Jim Elder who not only created the first puzzle solving program back in 1993, but was also responsible for the launch of the Tantrix server in 1996. Internetivity, a group of Canadian programmers who broke their backs for a year on the first edition of the code, and Dave Dyer who has been improving it ever since.

There are many other people who have made invaluable contributions, sorry for not including you here. But I must mention Steven Trezise whose dedication to running international tournaments and maintaining the ELO system has inspired so many committed players. And finally my partner Britta Steude who has actually been doing all the hard work over the years!