No holes


To illustrate the "no holes" rule, consider the following set of 10 tiles.


Let's choose the colour yellow and form a loop with all 10 tiles.




Not correct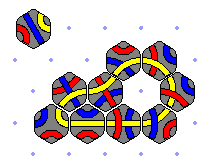 This arrangement is incorrect. It does not use all 10 tiles and also forms a hole in the middle. A correct solution using yellow is shown below:
Correct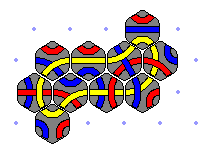 That's it! A few more details on how to move tiles will be given on the puzzle page itself.