The Inventor - Mike McManaway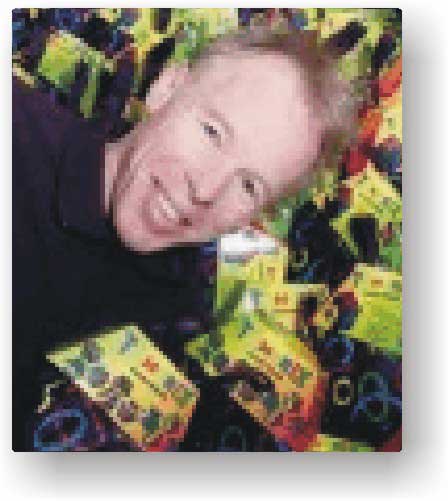 Mike grew up in New Zealand and studied geology at Canterbury University. As a student he became addicted to Backgammon, competing in international tournaments and winning the New Zealand Backgammon title in 1986. He worked briefly for IBM's marketing division before opening a small chain of specialist game and puzzle shops called "Mind Games". Tantrix originated as a two-player cardboard game, invented and manufactured in South America while Mike recovered from a climbing fall.

Mike's other passions include paragliding, a sport where modified parachutes allow pilots to fly cross country using thermal updrafts. His most memorable flight was a few years ago in Spain, taking off near the town of Piedrahita and flying northwest to Sacramenia - a total distance of 178 km and for a while the furthest distance flown by a kiwi pilot.

However, New Zealand's weather is fickle and recently Mike has switched allegiance from above the ground to under it. Unlike paragliding, caving is not particularly weather dependent. The hills around Nelson have some of the world's most interesting cave systems, including the nearby Nettlebed cave which has so far been explored to 28 km of passages and 900 metres of height gain.

In 2007, after ten years of constant trying, Mike finally won the World Tantrix Championship.